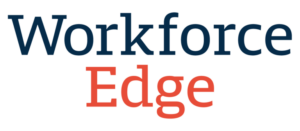 Program Benefits
WorkForce Edge and Stevens Institute of Technology are teaming up for you. Together, we're connecting you with education benefits available only to WorkForce Edge company partners. Whether you want to learn new skills to advance your career or pursue a new field, an online masters degree is a great place to start.
- 7.5% Tuition Discount
- No Application Fee
How to Get Your Benefits
Once you've submitted your inquiry on this page, an admissions representative will reach out to you. You'll need to verify your employment with the admissions representative, so make sure you have a pay stub or other official documentation readily available.
You'll also manage your education benefit process through Workforce Edge, so return there to check your eligibility for this program and submit your enrollment and funding documentation to your benefits team.